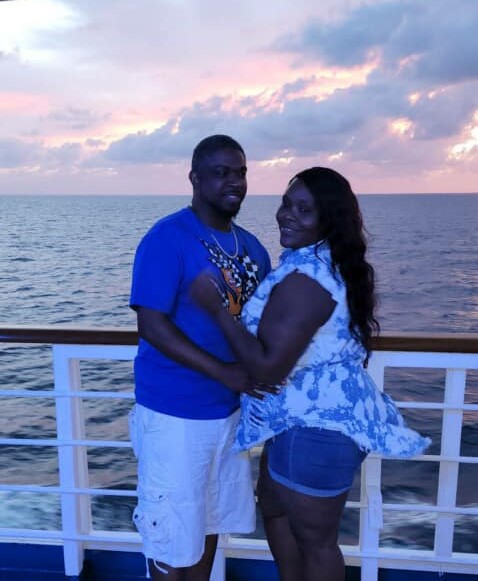 CK Travel Designs is a premier travel agency that specializes in creating luxurious, one-of-a-kind vacation experiences for discerning travelers. Our team of expert travel planners and destination specialists are dedicated to crafting personalized itineraries that exceed your expectations.
We understand that every traveler has unique preferences and needs, which is why we take the time to get to know you and your travel style. Whether you're looking for a romantic getaway, a family vacation, or a corporate retreat, we'll work with you to design a trip that fits your budget and exceeds your wildest dreams.
So why wait? Let CK Travel Designs take the stress out of planning your next vacation and start creating memories that will last a lifetime. Contact us today to start planning your dream trip!
"Empowering travelers to create unforgettable experiences through personalized,
stress-free travel planning and exceptional customer service."
YOUR personal Travel designer
When it comes to planning a vacation, there's nothing more important than finding a reliable travel partner you can trust. That's why at CK Travel Designs, we take pride in being your go-to travel agency for all your vacation needs.
At CK Travel Designs, we pride ourselves on our attention to detail and commitment to providing exceptional customer service. From the moment you contact us to the time you return home, we'll be by your side, ensuring that your vacation is nothing short of perfect.
When it comes to planning your next vacation, don't settle for anything less than the best. Choose CK Travel Designs as your reliable travel partner and experience the difference for yourself.
Focus on relaxing and enjoying your trip while our team of experts handle everything from transportation and accommodations to activities, ensuring that your trip is stress-free and enjoyable.
We strive to create authentic and immersive experiences for our travelers. Each trip is carefully planned to give you the opportunity to fully engage with the destination and all it has to offer.
We believe that vacation should be a time to relax, recharge, and make unforgettable memories. That's why we strive to elevate every aspect of your trip, from the initial planning stages to the moment you return home.
At CK Travel Designs, we understand that planning and taking a vacation can be stressful. That's why we want to be your trusted travel partner, taking care of all the details and providing peace of mind.